Philadelphia, the City of Brotherly Love, is a place brimming with color and life. Whether you want to explore the rich history of America's first capital, tour some of the best museums in the world, feast on great food, or just enjoy the breathtaking waterfront, Philadelphia won't disappoint you. With this guide, get to know some of the best attractions and make the most out of your experience here in Philly.
Liberty Bell
No Philadelphia guide will ever be complete without mentioning the Liberty Bell. Molded in London, the bell arrived in the City of Brotherly Love on September 1, 1752. It was originally used to indicate opening and closing hours for businesses, make announcements, and summon the general public. Nowadays, it's no more than an iconic attraction. One interesting thing about the Bell is that it has a huge crack on it. This happened on the first test strike because the metal was too brittle. Because of this, it had to be re-casted twice. That said, the Liberty Bell is a must-see if you're looking for an artifact of what the city was like in the early days.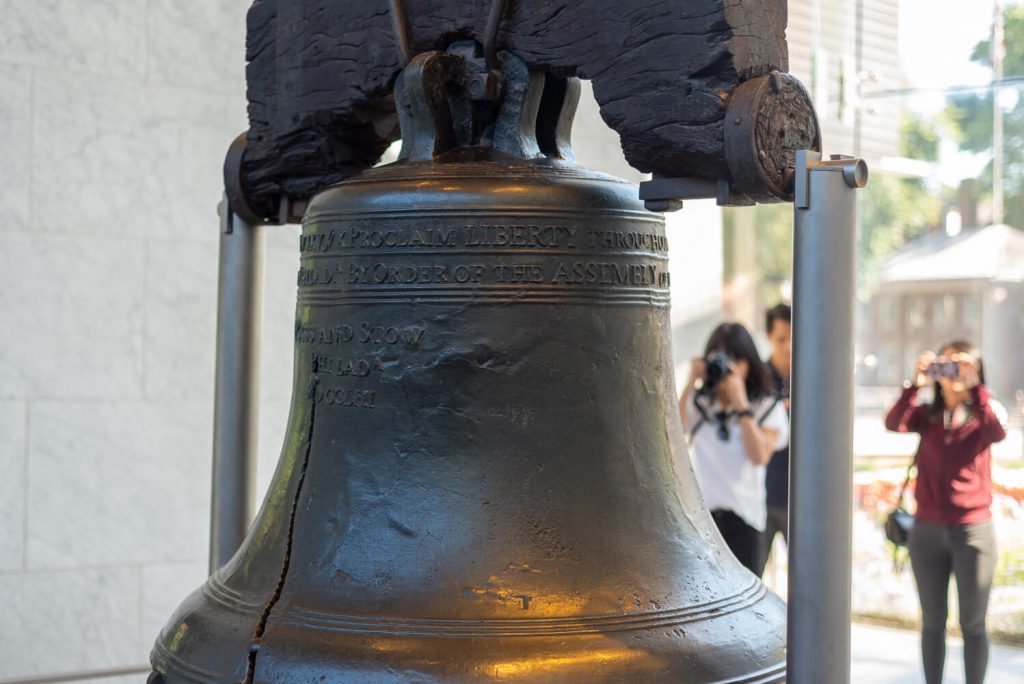 Rittenhouse Square
The Rittenhouse Square is a charming neighborhood centered around a glamorous park in Center City. The square has been compared to the Public Garden and Central Park for its lush landscape, broad walkways, and abundant greenery. The one responsible for the area's notable design was architect Paul Phillippe Cret. It was completed in 1683 and has long since become a landmark among Philadelphia's historical attractions.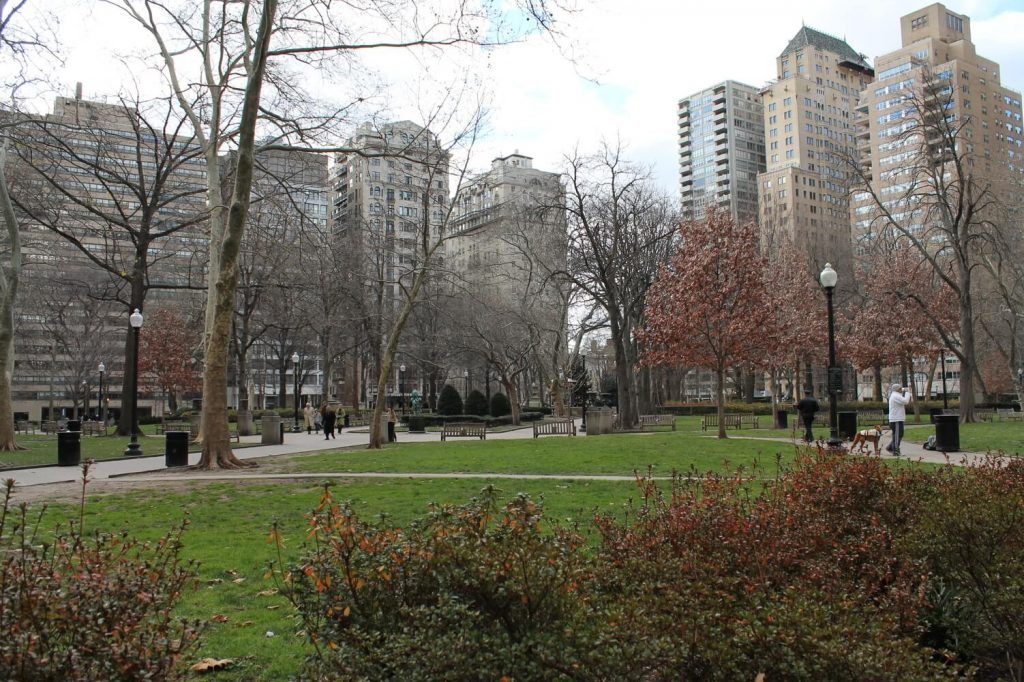 Philadelphia Museum of Art
Another building that art lovers shouldn't miss is the Philadelphia Museum of Art. First opened in 1928 after six years under construction, the museum houses over 240 galleries filled with works from artists like Matisse, Van Gogh, and more. Explore the massive halls to witness some of the best pieces in art history, including "The Thinker" by Rodin.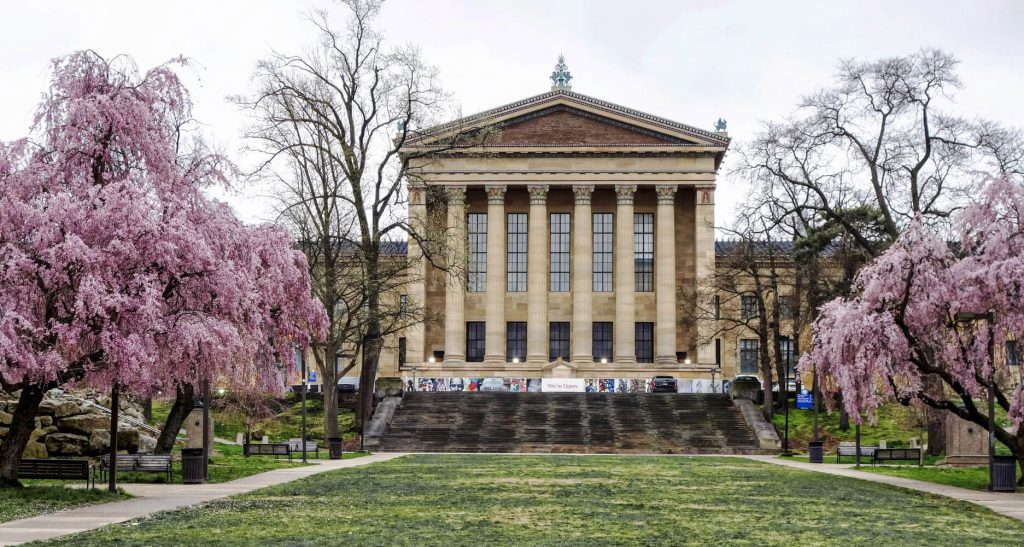 Rivers Casino
Itching for some risky games? Rivers Casino's gates welcome you with open arms. Located in the heart of downtown Philly, this popular spot features over 2000 slot machines, 100 table games, including blackjack, craps, roulette, baccarat, and more. Some exciting things going on inside include live dealers, musical performances, and of course, refreshing drinks. If winning is your thing, you should go and have some fun in this Philadelphia hotspot.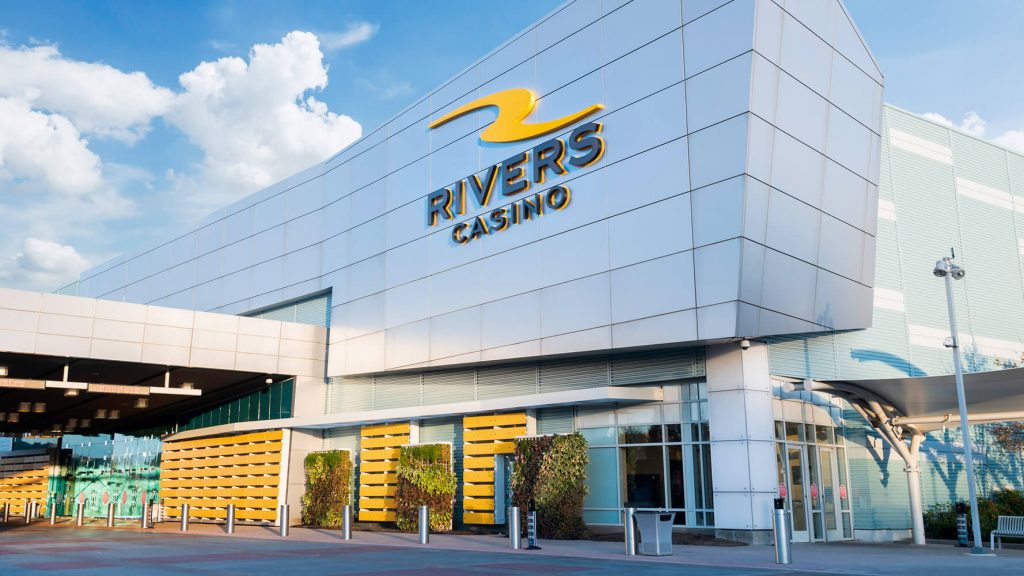 Reading Terminal Market
Food lovers will find themselves in heaven as they walk through the premises of this place. Operating for more than a hundred years, this marketplace started as a railroad terminal until it became the venue for Philly's best farmers to showcase their goods. It's the oldest in the city and one of the largest farmers' markets in America. Shop around 100+ stalls brimming with fresh veggies, produce, seafood, and meat. You can also dine in one of the many restaurants around serving authentic Philly-flavored cuisine.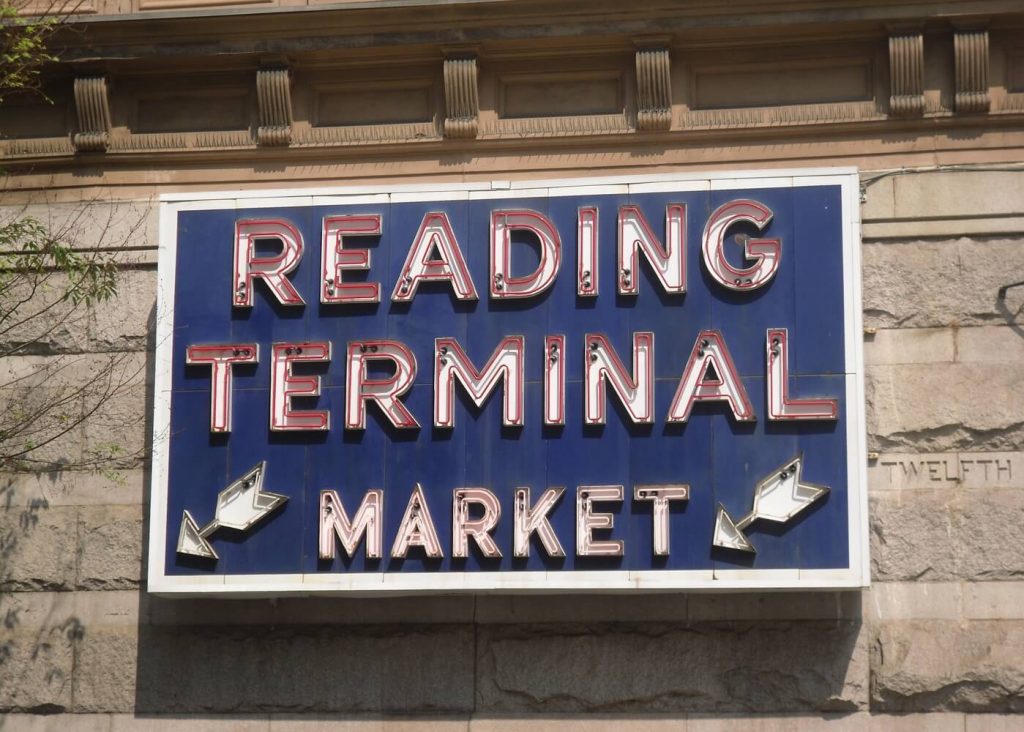 Delaware River Waterfront
Who doesn't love the feeling of a cool breeze caressing your face? In Delaware River, you get to experience just that! This waterfront offers stunning views of the Delaware River with convenient proximity to recreational areas like Street Harbor Park. Spend your day biking along the banks, following trails, or simply having a picnic in the lush green grass. This area becomes even more jampacked as people chase the fresh cool air and beautiful views during hot summers.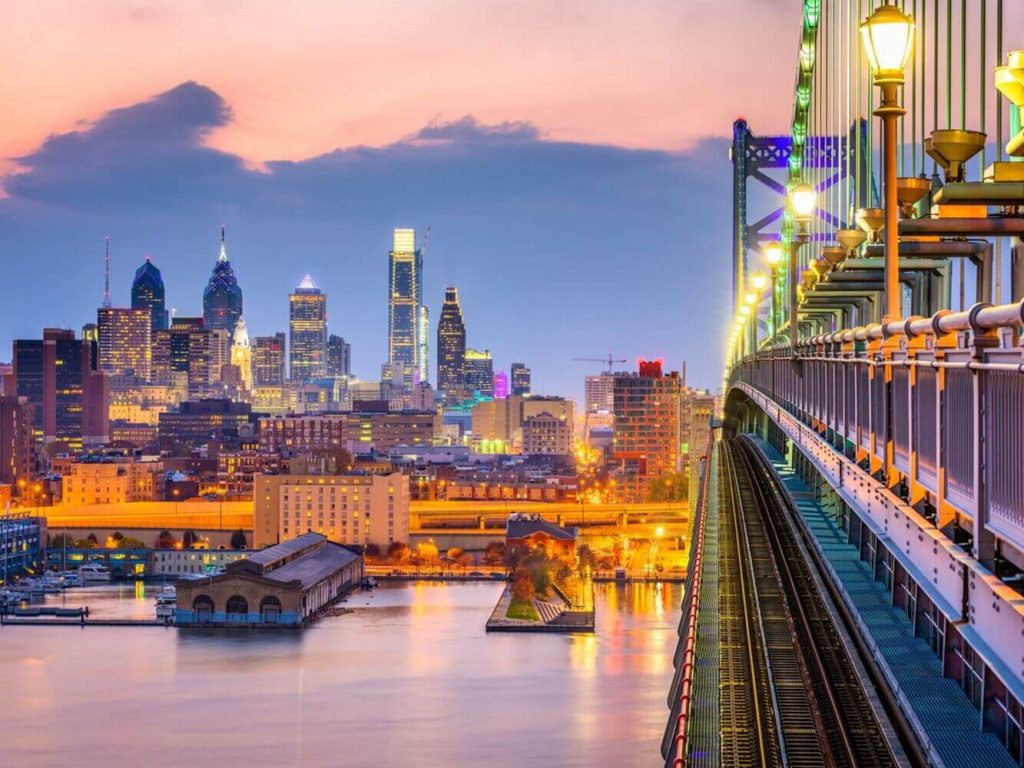 Peddler's Village
Offering a small-town colonial vibe, Peddler's Village is a popular destination for tourists and locals alike. The village itself is home to more than 30 stores, including antique shops, clothing boutiques, furniture stores, art galleries, and restaurants. You'll also enjoy dozens of fun activities, such as scarecrow making, musical plays, and the crowd favorite Murder Mystery Walking Tours. Everything here offers an excellent break from all the commotion that goes around the city every day. You should definitely give this place a try!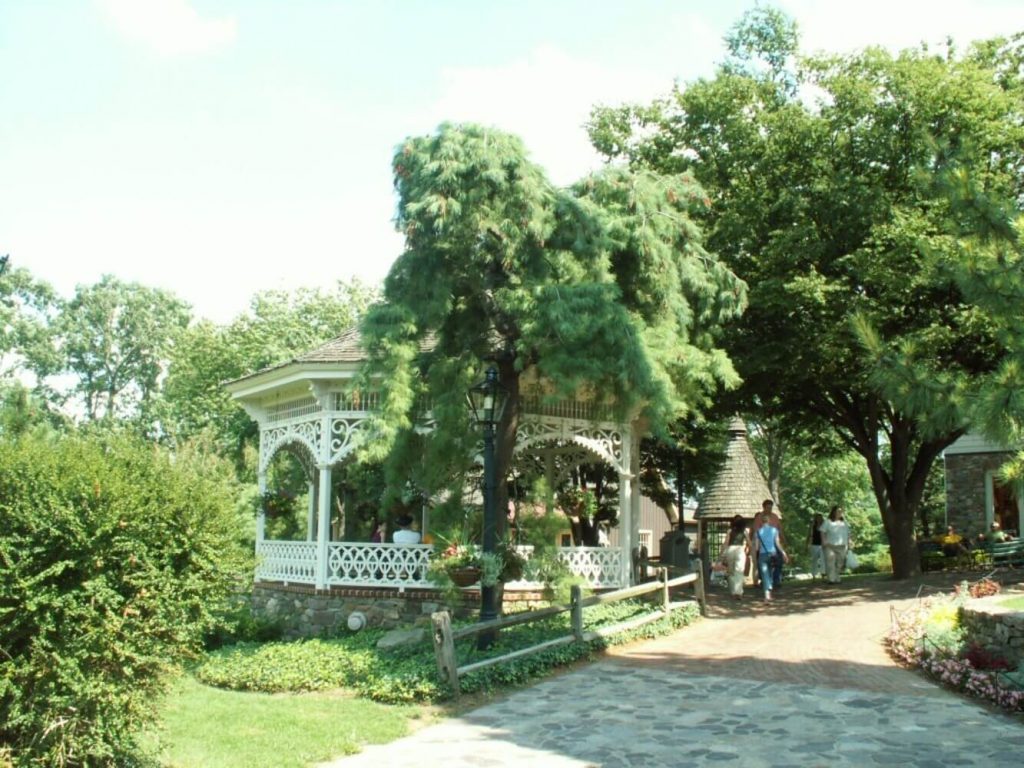 Longwood Gardens
A good 45-minute drive from Downtown, Longwood Garden is like the Garden of Eden on earth. Every season of the year brings a unique charm and mesmerizing beauty to the place. Stroll through an array of themed gardens and fountains designed to highlight a classical era of unique features. Feast on the stunning displays of color, texture, shapes, and fragrances. It's hard to find another place to match the esteemed beauty of this place. You won't regret it!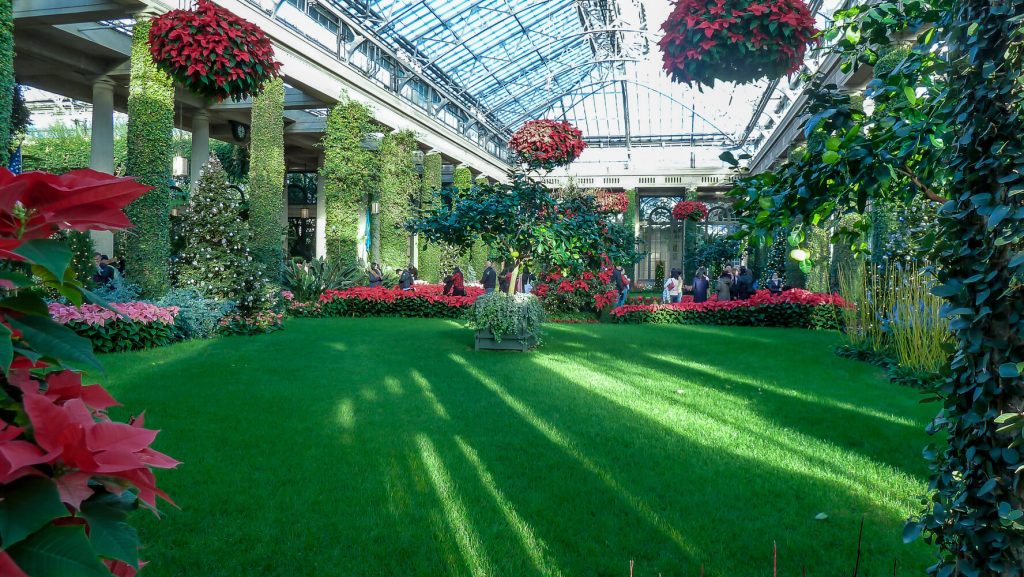 Philadelphia Zoo
Of course, who can forget every kid's favorite place? The Philadelphia Zoo has become an iconic landmark to both locals and tourists. It's home to over three thousand animals worldwide and spans 40 acres of preserved land. Feed the giraffes, meet the gorillas, play with the monkeys, or witness the lion's majestic roar in person. With all the fun that awaits you, it's hard not to fall in love with this place!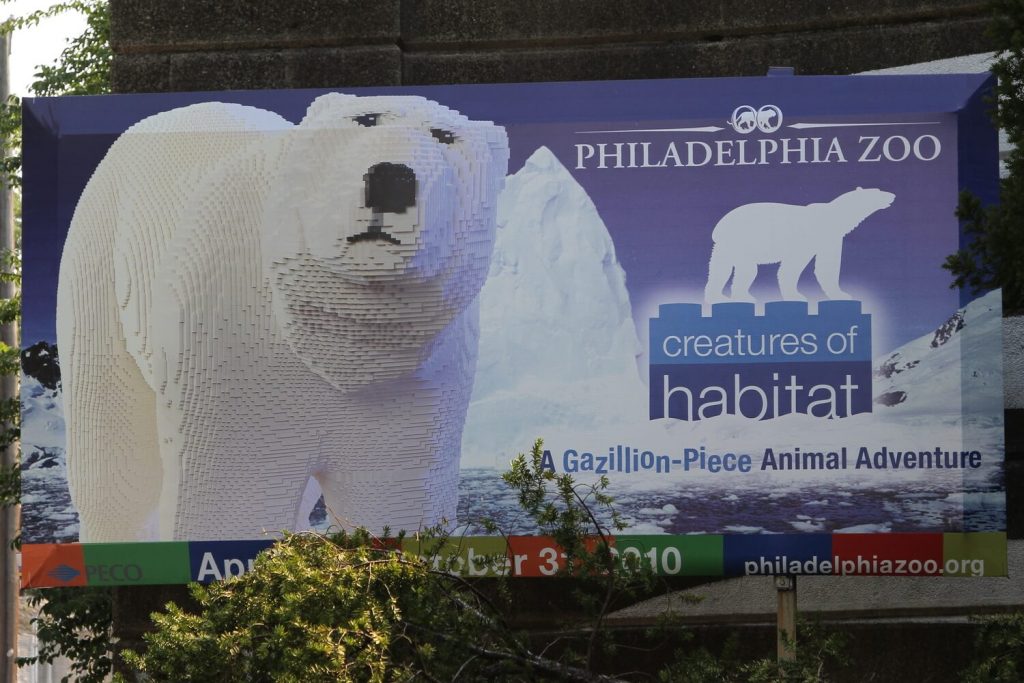 Wrapping Things Up
This guide covers only a teeny bit of the entirety of Philadelphia. But it's an excellent place to start your journey. Be sure to visit at least three of the attractions mentioned above. Enjoy!